Our Team
Welcome to our Job Portal! We are here to help truck drivers and companies in the USA find the perfect match. Our goal is to make the job search process easy and efficient for both parties involved.

Finding a job as a truck driver can be tough, but we've got your back.
Our dedicated team of managers is here to understand your needs and connect you with suitable job opportunities. They have extensive industry knowledge and connections to identify positions that match your experience, location, and desired pay.
With our user-friendly platform, you can search for jobs based on location, job type, and salary range. You can also create a profile to showcase your qualifications and certifications. We provide comprehensive job descriptions, including details about the company and requirements, to help you make informed decisions.
We understand that finding reliable and skilled truck drivers is essential for your business.
Our Job Portal simplifies the hiring process by presenting you with qualified candidates who meet your specific requirements. Our experienced managers work closely with you to understand your needs and find the right employees for your company.
As a company, you can trust our platform to connect you with potential drivers. We ensure transparency by providing comprehensive information about each candidate, including their qualifications and experience. We strive to make the hiring process as smooth as possible, allowing you to focus on growing your business.
Whether you're a truck driver looking for a new opportunity or a company seeking talented drivers, our Job Portal is the place to be. Join us today and let us help you find the perfect match!
Contact Us
Our Team
Co-Founder
Gene Moik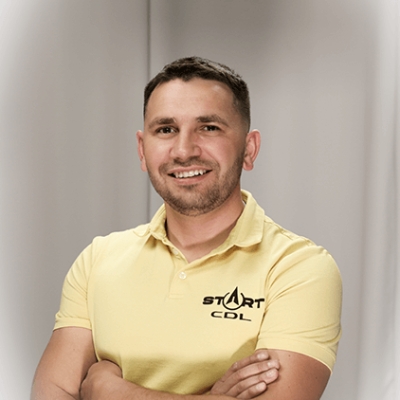 Co-Founder
Vasyl Kushnir
General Manager
Natella Garushyants
Customer Support Specialist
Angelica Nosova
Customer Support Specialist
Lana Svinin
Customer Support Specialist
Yulia Kushnir
Customer Support Specialist
Olesya Dalivska
Customer Support Specialist
Natallia Yurchuk
Front Desk Assistant
Anastasiia Guchak